Thanks so much for your interest in The Fairy House books! I hope you enjoyed reading about my four favourite fairies, and I absolutely loved writing about them! So many of you have asked about the last four books in the series, and here's the latest info on them.
I had an issue with this series when it was first released in the UK as Scholastic didn't finish the whole of the series, so the last four books were never published in English, very sadly. I really wanted to find a way to finish Katie and the fairies' story, so what I did was found a publisher in another language and wrote the last four stories for them. So now we have wonderful versions of all 12 stories published in Japan!
This means I now have the last four stories in English, but not as books. I'm very keen to give children the end of the series and I will be able to do this very soon by recording audio versions, and perhaps putting downloadable print versions on my website – I'll let you know when this happens, if you

sign up

to receive news from me.
I'm so sorry they aren't available in the same format as the other eight books – I'm still working on that! Of course, I would have loved Scholastic to publish them all, but, of course, they have to take their own commercial decisions. I'm so happy I've found some way to finish the series, though, and there'll be more info on that soon!
You can find out about all the published Fairy House books below.
Loads of love, Kelly x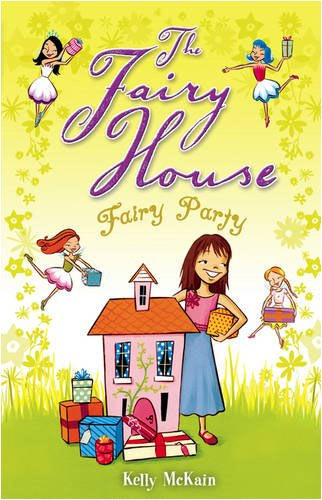 Fairy Jewels
Katie and the fairies join in a treasure hunt! Can they solve the clues and win the precious jewel?
Fairy Sleepover
Everyone's having lots of fun at the sleepover, but then they hear a spooky noise…
Fairy Riding School
Katie's in a real fix! Can Rosehip and her tiny magic ponies save the day?
Fairies to the Rescue
Daisy is in BIG trouble! It's up to Katie and her fairy friends to come to the rescue – but how?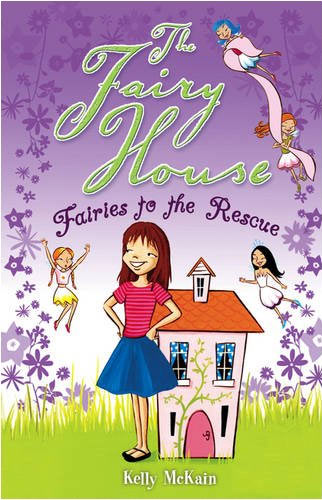 Fairy for a Day
Katie can't wait to swap places with one of her fairy friends for a day – but how will Bluebell manage at school?
Fairy Friends
When Katie gets a new dolls' house, the last thing she expects is for real fairies to move in!