Thank You! Thank You! Thank You!
Recently I received the loveliest e-mail from someone who likes my books, called Eva:
Hi Kelly!
I would just like to say that you were my inspiration to become a writer. When I was 9 years old I was in class and saw "planet fashion" on the bookshelf and decided to read it, from that day on I became a massive fan and collected and read all the Totally Lucy books which inspired me to write. I'm turning 15 next year and I'd just like to say thank you for helping me discover something I absolutely love doing and hope to pursue it as a career when I'm older (although I've heard its quite difficult to make a living off it at first but oh well). I love writing as well as reading and think that writing would be the absolute best thing to do everyday. So thank you for helping me find one of my favourite things to do. Love Eva
Wow, huh? I know! I have inspired someone to write! And even better, she has told me this, so I can bask in the lovely glow of knowing that I helped her on her path! It made me think of those key people who encouraged and inspired me, and without whom, perhaps, just maybe, I might not be doing this job of writing that I absolutely love. Not just job, vocation. That thing you are underneath all the other roles and relationships you have. Under everything, right at the heart of myself, I'm a writer.
So THANK YOU Dad for printing up the book of poems for me which I created when I was about six or seven and made my family BUY copies of!! (You can see it below, called Sunny Days Forever, along with a picture book I made when I was about nine called Billy's Ghost – and no, my drawing hasn't improved since then!).
THANK YOU Sue Chroston my Geography teacher at high school who, after a visit to London to the Commonwealth Institute, gave me
my first writing commission – to do a report for the school newsletter about the trip, choosing me out of the whole year group.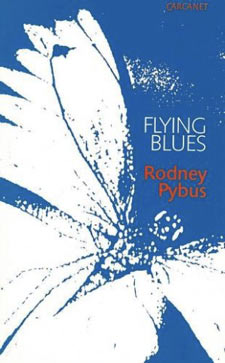 THANK YOU Rodney Pybus the poet who taught a group of us sixth formers on a residential writing course, and then kept in touch and sent feedback on my poetry and encouraged me to write more and submit my work to poetry magazines.
THANK YOU Michele Roberts, the novelist who came to our school to talk about her amazing book The Wild Girl, about Mary Magdalene (and Mrs McFarlane the amazing English teacher who invited her). Years later at
22 when I'd read many more of her novels, I read an article about her in the Guardian, and found myself calmly putting the paper down, walking to my computer and starting a novel of my own. I never finished it, but it was so, so important – I took a summer off between jobs and worked on it like a 'real' writer (bunking off to go swimming and eating loads of chocolate included!).
So, THANK YOU Eva for reminding me to thank all these very special people, and THANK YOU to everyone who has ever sent me one of those lovely e-mails, or messages on my site, or letters. I treasure them all, and feel completely privileged and humbled to be able to play even a small part in the reading and writing journeys of others.