Saddle up for a week in pony paradise!
Welcome to Sunnyside Stables, and the pony holiday of your dreams! In each girl's diary, she tells us what it's like to get her own pony for a week, about her new friends, and the fun and challenges they experience together. Packed with adventure, excitement and horsy info, Pony Camp Diaries are perfect for pony-mad girls everywhere!
Daisy and Dancer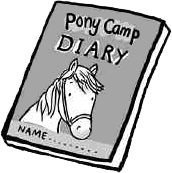 Daisy is thrilled to be at Pony Camp, where she teams up with gorgeous pony Dancer and quickly makes friends with her room-mates, twins Rosie and Isabel. When their instructor Sally takes them to see her friend perform a daring riding display, the girls are inspired to create their own. Rosie and Isabel are keen gymnasts and the three girls come up with a cool riding display to perform at Friday's barbecue party. Daisy is desperate not to let her friends down, but she struggles with the tricky moves, and poor Dancer spooks at everything too! Can Daisy and Dancer make a brilliant partnership in time to wow the crowd?
Amy and Amber
When Amy is asked to make a film about Pony Camp to go on the Sunnyside Stables website, she is so excited. But with gorgeous pony Amber to look after and all the girls keen to help with the film, Amy doesn't have much time to spend with her best friend, Kayla. Could their friendship be in danger?
Make your own pony profile!
Millie & Magic
Millie's mum wants her to become a pony camp girl for a week and try out a new pony – Magic. But Millie's not ready to give up Tally just yet, and she hatches a risky plan to keep him.
Download this cool desktop wallpaper!
Hannah & Hope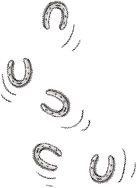 Rescue pony Hope needs someone to give her lots of love and care, and Hannah is just the girl for the job. And she's got plans to raise money for the rescue centre too!
Jessica & Jewel
Jessica can't wait to go on the trail ride and cowboy camp out with her new Pony Camp friends. If only her little sister would stop hanging around.
Lauren & Lucky
Lauren loves learning dressage to music at Pony Camp – it's just like dancing with her pony! But can she come up with a special routine for the display on Friday?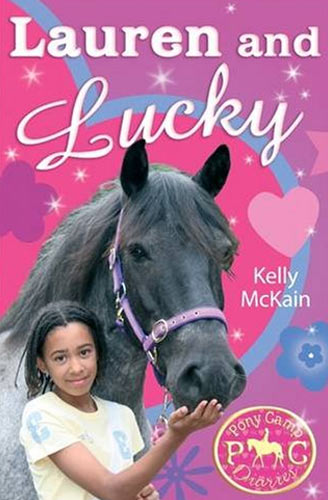 Charlie & Charm
Charlie really misses her old pony, Apple. She hopes coming to Pony Camp will cheer her up, especially as there's a chance to ride the cross country course!
Sophie & Shine
Sophie hasn't been riding for ages, and can't wait for her horsy holiday. But something strange is going on on the yard – could there really be a thief at Pony Camp?
Chloe & Cracker
Chloe's promised her dad she'll get a clear round in the jumping comp, but when she gets paired up with cheeky Cracker it seems impossible!
Poppy & Prince
After a bad fall at her local riding school, Poppy is terrified of getting back in the saddle. Can her gorgeous, kind pony, Prince, help get her confidence back?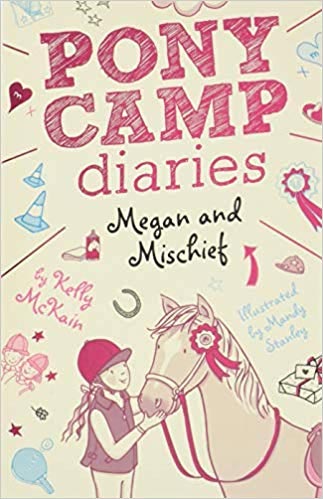 Megan & Mischief
When Megan arrives at Pony Camp she asks for a challenge, and she certainly gets one. She loves speedy, cheeky Mischief, but can she handle the pace?
Emily & Emerald
When Emily meets Emerald it's love at first sight. Emily must rebuild the flighty pony's confidence but first she has to tackle her own nerves…